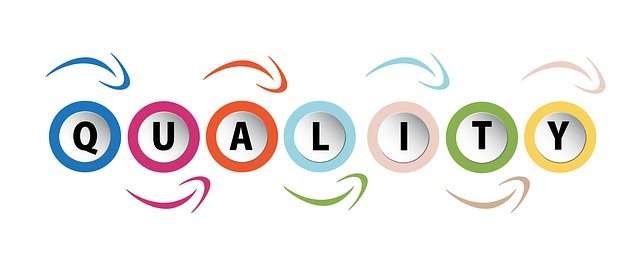 Compare your emails – one with another – and you'll find what works best and improve your bottom line. That's what testing is all about. And it's easier than it sounds.
A/B testing, often called split testing, compares the results of two or more similar email campaigns or other materials sent to different audiences.
For instance, you can send one group (Group A) the subject line: Best Tips for Marketing. Then send the other group (Group B) the subject line: Professional Marketing Made Easy. To test, you would need to leave everything else the same. Send the same email at the same time with that that one difference. Then check your open rates and click rates. Which one did the best?
That's A/B or Split testing in a nutshell. And you can – and should test for titles, time of day you send them, subject matter, and anything else you might think of.
After testing, you can use this information to determine which material converts the best. Thus, allowing you to perfect your email marketing campaigns and funnels more efficiently.
There are several reasons that A/B testing is essential to your email marketing process. 

Split testing helps you increase your Open and Click-Through Rates
Improving your overall conversions is the main idea behind split testing. When you test and track these conversions, you can easily see how successful your emails are by how high or low the open and click-through rates are  – and which ones are better performers.
Split testing helps you better understand your audience.
A/B testing allows you to watch the behavior of your audience, and see them interact with your content. If certain titles or graphics work better, then you can update your material to this effect. Thus, allowing you to communicate better and increase your overall email marketing conversions.
Split testing increases engagement and content quality
Through split testing, you discover the right ways to communicate with your target audience to improve the quality of your content. An email funnel without quality content suitable for your audience won't be successful.
Split testing helps you perfect and send the right content to your subscribers. This will help you maintain and increase your effectiveness with your clients.
And now for a few testing tips:
Test One Thing at A Time
Find one area of the email funnel process to test at a time. Only change your titles, then update the email copy after you are done establishing your title. Changing too much information at once can easily cloud the results and make it difficult to understand which change really increased the conversions. 
Keep Timing and Schedule Consistent When Checking Content

Be sure email is sent during the same times and day of the week, even though the content is slightly different. This way, you can be sure the metrics you analyze later directly result from the content quality rather than other factors. 
Be Sure You Test Against Your Normal Content. (This is called the Control)

This means you always test your normal content versus the new idea  to get accurate results.  The only way to know if your test content is better is to compare it to your normal content.
Though it sounds like a lot of work, it is worth it. And testing is easier to do when you find a good routine to implement it.
A/B testing gives you the data you need to make better content and email copy for your subscribers. It allows you to perfect your titles, calls-to-action, and more. Thus improving your communication and getting your readers involved and engaged.
You can do this!
And, by the way, most really good email providers have good split testing tools. Check those out with your provider.