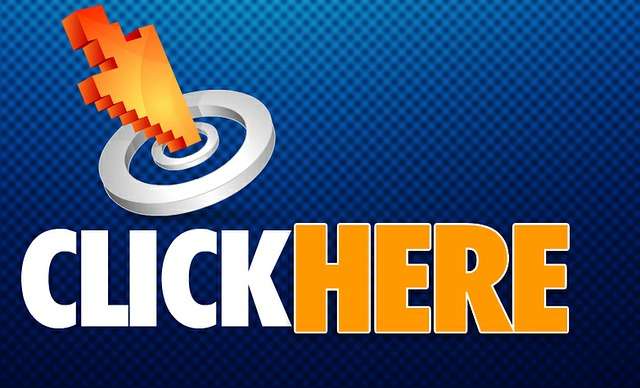 I know. You don't want to be pushy. Neither do I.
But if you don't give them a nudge to click on your links or buy your stuff,  they won't get the benefit of what you are offering.
So that's where Calls-to-action come in. They are vital to your email marketing campaigns.
Your call-to-action is the instruction you give your audience to do something in order to get their benefit. Click here.  Go to this page.  And so forth.
With good calls-to-action, your customers receive the benefits and you grow and build a sustainable business. If you don't tell or show your audience what you need them to do, you are unlikely to succeed.
A call-to-action is like a guide that instructs your readers on where to go and what to do. In fact, you can increase your click-through rates by over 300% just by adding one single call-to-action, according to a WordStream report. This highlights the importance of adding them to your email copy if you want to run a successful email marketing campaign. 
Here are four tips to enhance your email calls-to-action to increase your conversions and run a more profitable email marketing campaign. (Remember: your customers receive the benefits offered. It's a win/win)  
Use a Button and Colorful Graphics
Buttons are easy to see and obvious to most readers. They are eye-catching, clear, straight to the point, and easy to understand and use.
Buttons also can improve your results by nearly 28% more than calls-to-action without them. A big red "buy now" button or "read more" is more obvious and easier for your subscribers to understand. Making it more likely for them to follow through if your products and services are what they need.
 Use Action-Oriented Words
"Get the discount here" or "Try your free trial today" are perfect examples of action-oriented words that should be used in your calls-to-action. These words inspire your readers to do something and grab their attention.
Keep it Short and Urgent
Too much information or crowded images only persuade your audience to click away instead of click-through.
Your readers prefer quick and easy – not confusing and overwhelming. Don't make your readers second guess instead of making a quick decision.
Using a sense of urgency and clear and direct information increases your click-through rate because people fear missing out. However, be sure to use this appropriately and not take advantage or misuse your readers. Urgency should be to inspire, not to take advantage of your readers.
Highlight the Value They'll Receive
When deciding on what copy to use, be quick and to the point by highlighting the most valuable part.
What are your readers getting out of doing the action you ask of them? Do they receive a discount, more education, a chance to participate with others, and a bigger community?
If you lead with such benefits, it will be easy to get your readers to take action.
You can see why call-to-action statements are so important.
Make sure your CTAs align with your goals and objectives, and include them in each and every email copy or campaign you create.
Keep it simple, direct, and obvious, and remember the power of call-to-action buttons.
More benefit for your customers! More success for you!