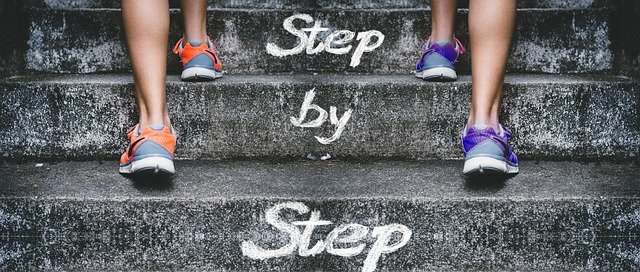 Today marks the last day of our 30 Day Email Marketing Challenge. We looked at many aspects of our marketing habits, and hopefully discovered some areas for improvement.
I certainly did!
As I have delved into the many aspects of maximizing email success, I have learned – or relearned – bunches. It's good to take an inventory – or audit – of our practices so that we can improve and continue to grow.
As a reminder, email marketing is the most effective marketing strategy to date. Even compared to social media marketing. Your industry or niche doesn't really matter; you will see a high return on investment if you implement the proper email marketing tips and strategies in any niche.
As a recap: Here are the major areas you need to refine in order to maximize your process.
Enhance your Opt-Ins and Freebies for Higher Subscription Rates

You must generate leads by strengthening your opt-in forms and your offers.
Small eBooks, discount codes, or simple newsletters are a great place to start. Make sure the opt-in offer you use is what your readers want or need, and be sure to execute on that promise as soon as possible. If you know your audience struggles in a certain area, then this is the best place to start when developing opt-in or lead magnet content.
      2. Value Your Subject Lines
While subject lines are short and sweet, you should take the time to craft the most compelling ones. In fact, you should create at least two to three for every email you send and test them among different subscribers to pick the ones with the best return. 
     3. Perfect Your Calls-To-Action
Always include a call-to-action and be sure it is consistent between email and campaign.
Don't add more than one type of call-to-action per email, or you will likely confuse your subscribers. Instead, pick one goal and then perfect the call-to-action to optimize your chances of accomplishing it.
     4. Focus on Personalization and Quality Content 
A huge benefit to email marketing is how powerfully it can increase your authority, credibility, and trust as a brand. The more personalized, engaging, and valuable the email content, the more likely you will convert your subscribers to paying customers.
Valuable and quality content is key to gaining the trust of your followers. They must believe in your word.
Your honesty, integrity, and high quality products allow your subscribers to get to know you and learn to trust you. As they know you better, they will trust you more with their time and money.

     5. Create Multiple Landing Pages for Each Campaign
This one is a bonus. We really haven't talked about landing pages much. Yet they add a new dimension to your marketing plan.
If boosting your sales is your email marketing goal, as it is for many, then you must create landing pages for each campaign you create. Landing pages are sales pages that further describe, entice or invite someone to join or purchase your products.
Your call-to-action should lead them right to the landing page. From that page they can purchase your products, join a group, or sign up for your next project.
Some themes and many email providers have landing pages available to make this step easy.
Some pages are pre-designed and all you have to do is change the pictures and text in order to have professional looking landing pages. 
So there you have it. A wrap up of our challenge.
Each piece is an important piece of the email success puzzle. As you evaluate your practices, you will find some "aha" moments when you'll see how to accomplish something better.
You'll find that working on each part of the email marketing process will be your key to success. 
If you've missed some posts, you can read back through them. I think you'll find some great ideas or reminders which will boost your email success.